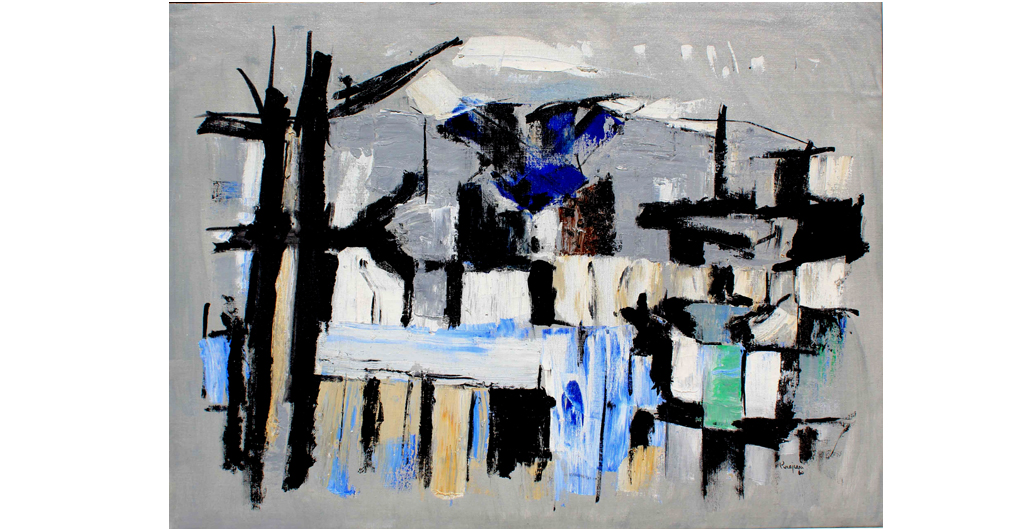 Arthur Pinajian (1914-1999)
Arthur Pinajian was an Abstract Expressionist landscape and figurative painter who stands as the quintessential example of the forgotten American artist who was highly gifted yet was completely unknown in his lifetime. It was not until March of 2007, when the New York Timesfeatured a story titled,"Closing on a House, and a Life's Story, Told in Art".
Fortunately for American art history, the buyer of his cottage in Bellport, Long Island, also became dedicated to preserving the cottage's large art collection of abstract art and his paintings that had been destined for the dumpster.
Arthur Pinajian: A Great American Painter
Date: 1914-1999
Category: Abstract, Impressionism
Arthur Pinajian book cover
Pinajian: Master of Abstraction Discovered
128-PAGE HARDCOVER BOOK AVAILABLE FOR SALE
$ 49.00
DISCOVERY


During the first week of March of 2013-2014, the worldwide press reported the extraordinary discovery of Arthur Pinajian, an important artist whose life's work had been relegated to the garbage but rescued just in time. ABC's "Good Morning America" featured it as "

the unlikely discovery that has rocked the art world

.

"
Hundreds of other news outlets around the globe ran the story. Reports included a major piece featured in
The New York Times.
Pinajian is destined to take an honored place in the pantheon of art history. In August 2015, the discovery of his work was ranked among the ten biggest accidental art discoveries of all time, falling in at No. 7, after Goya, Da Vinci and Renoir. http://ca.complex.com/style/2013/08/found-art/